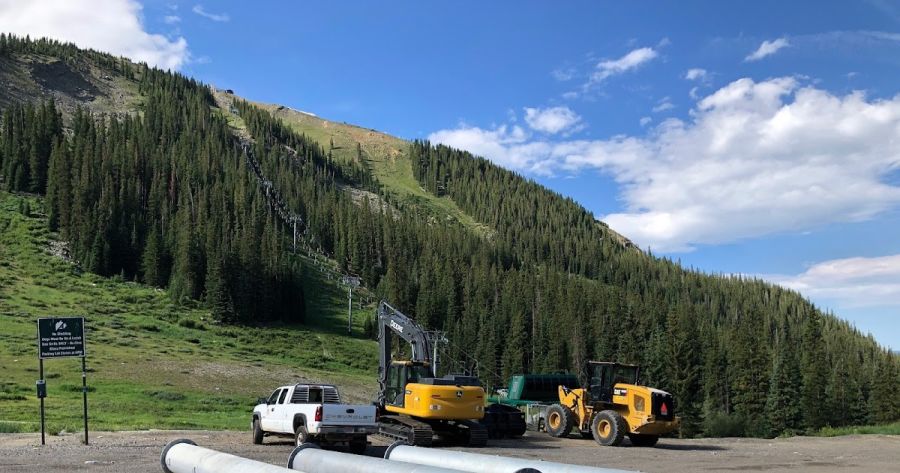 Arapahoe Basin, one of the world's highest altitude ski resorts in the Colorado Rockies and usually one of the first to open in North America each ski season is busy installing a fast new queue-gobbling chairlift ahead of next season.
The resort, which typically opens in late October and has a seven-months-plus ski season is upgrading its old Lenawee fixed-grip triple chairlift to a new detachable six pack from Leitner-Poma.
The new lift will dramatically improve A-Basin's uphill capacity, partly due to doubling the numbder of seats on each chair, partly as the ascent to the summit of the slopes from mid-mountain will be even faster.
A-Basin ski area's COO Al Henceroth recently reported that the old Lenawee triple chairlift has been completely removed and a lot of the work completed on the upper station with concrete poured. Lift towers have also begun to arrive and it's hoped the new lift will be up and running for the start of the season.
The old lift is being recycled and will be reinstalled at another Colorado ski area,
Sunlight
.