A couple of photos of the Prarion / Plan du Fou sector today (26 June 17) showing what I assume are new snow cannon running from the Plan du Feu télécabine base building down to Prarion, parallel to the No.58 'Les Fontaines' draglift. This section is very prone to lose cover as it's south-facing and the main route back to
Nendaz
from the rest of the Quatre Vallées.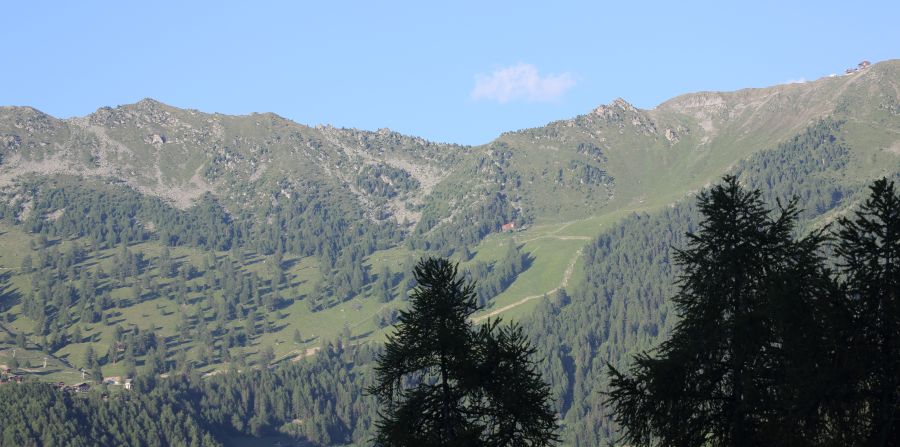 Top right is the café at the summit of Plan du Feu, where you ski down to
Siviez
on the other side. Slightly to right of centre is the bottom of the PdF télécabine and top of the draglift from Prarion. To the right and below this is the black down to Prarion. At the bottom left is the Prarion chair that goes back up to Tracouet.
And a telephoto shot of the equipment directly below the base building, clearly showing what I assume are the trenches for water piping.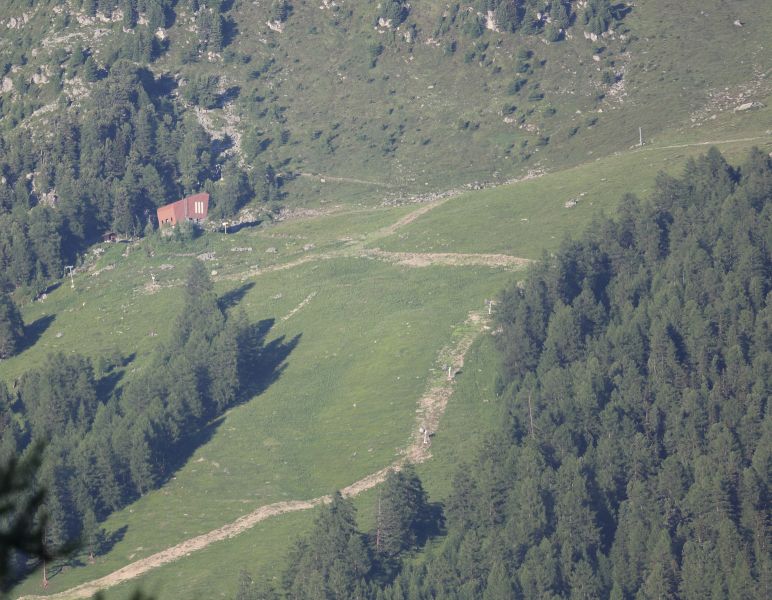 Overall, this should help a lot next season and make the route back into Nendaz easier and available earlier/later than currently. All that's needed now is to replace the draglift and ageing PdF télécabine with a new gondola running all the way from Prarion to PdF.
The photos really don't do justice to just how huge the larches are on the Prarion hillside. This is one of only three remnant Ice age larch enclaves in the Alps. There was a lot of very reasonable concern that the proposed works would damage/disturb this very rare ecosystem, but it seems they've managed to persuade the authorities the work could be done without environmental damage.
UPDATE: View from higher-up, today (4 July 17) in which the snowgun trench work across the whole area is much more obvious: