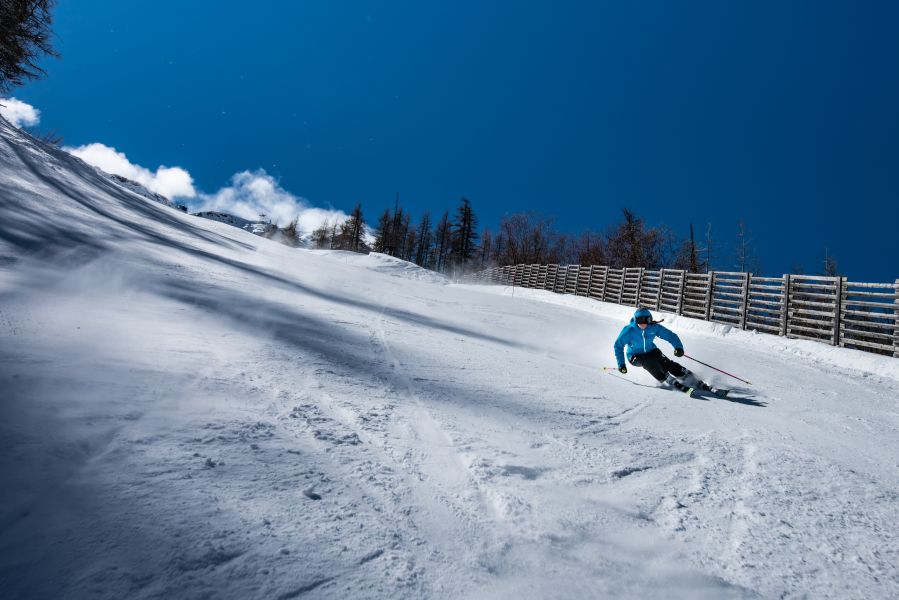 Courmayeur have announced a 'new' ski slope will open this season offers panoramic views of the 2750m high Arp Ridge and of Mont Blanc.
The resort has invested just under €1.5million in the new Arp slope which begins as a 700m red-grade descent which provides access to a north-facing black piste with a further 600m descent at a 70% gradient.
The terrain was previously accessed by free-riders and off-piste skiers accessing it from the Arp Cable Car and the construction of the slope is also the first step in a bigger project which will also see the replacement of the Youla and Arp lifts next year.
"The exposure of the slope and the altitude guarantee an exceptional quality snow cover and excellent snowfall both at the beginning and at the end of season," a spokesperson for the resort said.