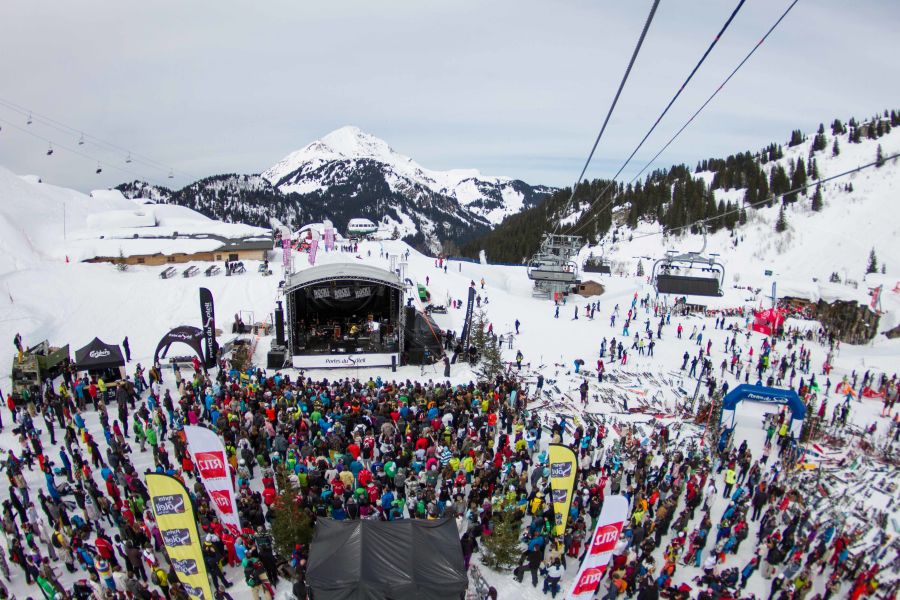 Major events being staged in ski resorts ae exempt from a new Swiss national ban on events of more than 1,000 people, the organisers of one such upcoming event have announced.
The organisers of the SnowpenAir Festival, which markets itself as Switzerland's biggest music winter event staged more than 2000m up in the Jungfrau region, have issued a statement:
"The Snowpenair takes place: Coronavirus: The Swiss Federal Council has declared on 28.2.2020 that public transport, railway stations or ski resorts are not affected by the ban of large-scale events. The Jungfrau Railways operate normally."
The festival has previously seen stars including Joe Cocker, Laura Pausini, Uriah Heap and Bryan Adams performed on stage will this year takes place on April 4th and 5th.
Another larger music event will see veteran British band The Stranglers perform above
Morgins
on the Swiss side of the
Portes du Soleil
region on Saturday, 21st March as part of the Rock The Pistes festival.
Meanwhile a French ban on events of more than 5,000 people "in a confined space" does not appear to be likely to impact some of the big festivals, including the 25,000 people strong Tomorrowland winter due to take place in a fortnight's time in
Alpe d'Huez
, as they are not taking place in a confined space.