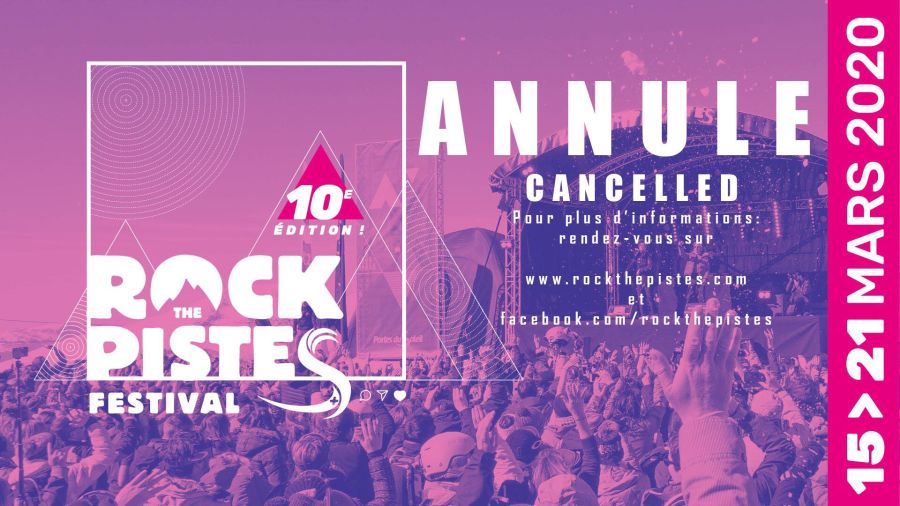 Two of the biggest music festivals in the Alps have announced they're not going ahead this year as the French government act to slow the spread of coronavirus.
The organisers of both festivals have stressed its "business as usual" in the resorts themselves though for skiers and boarders.
Tommorowland Winter in
Alpe d'Huez
, which was due to "take over the resort" for the second year from a week on Saturday, and the Rock The Pistes festival which was due to have its tenth staging, attracting 28,000 people and including a performance from veteran British rock band The Stranglers have both been cancelled.
The organisers of Tommorowland Winter give the impression in their media statement that they looked at every way they could to keep the festival alive. The French government ban was initially on large indoor events, and Tomorrowland largely happens outdoors, however bringing 30,000 people from 100 countries probably didn't look wise in current circumstances.
"Today, it is with a heavy heart that we have to inform you that the French Government has decided to cancel this year's edition (March 14 -21). Since Saturday we were in close contact with the French Government about the impact of the COVID-19 virus (coronavirus) and we finally received their official decision. The French Government is taking drastic measures regarding the COVID-19 virus in France," the statement reads.
A third claimant to the title of 'biggest music festival in the Alps,' Musillac in
Chamonix
, had in any case earlier announced they were "taking a year off" this season.
There are a number of smaller music festivals due in the coming weeks such as Snowboxx in
Avoriaz
which are yet to announce their status.