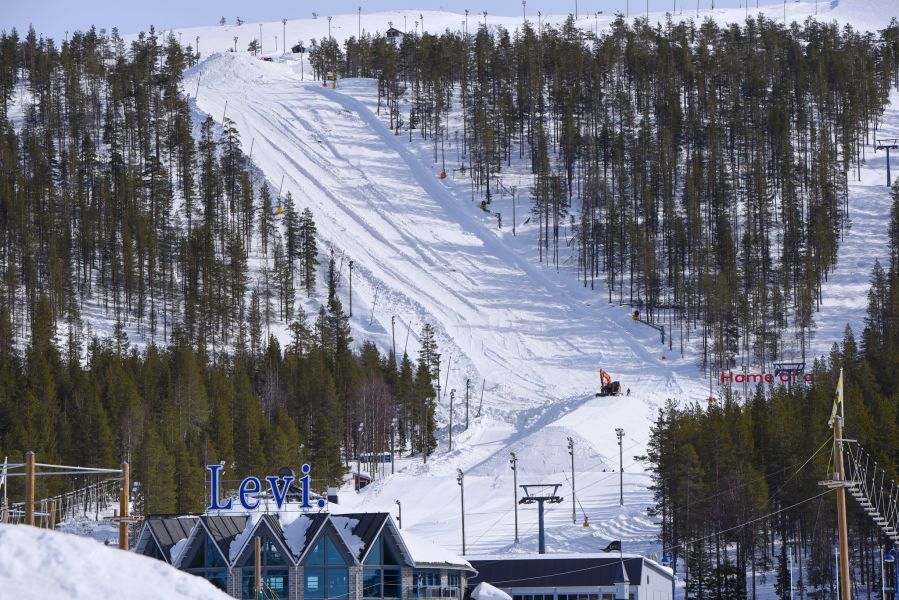 Several leading ski areas in Finland are stockpiling snow in the process known as "Snow farming" in order to have snow ready to spread back out on the slopes in late September as temperatures cool again.
Two of Lapland's larger resorts,
Levi
and Yllas, are both busy piling up huge mounds of snow.
Ruka
says it will open on October 2nd, whilst Levi says it will have its earliest ever October opening.
Both resorts would normally be open to early May, but both closed at the end of March as Finnish areas all closed down. Ruka has a reputation for the longest ski season of a non-glacier reason in Europe whilst Levi stages the first non-glacier World cup races of the season in November each autumn.
The piles of snow being made at Levi will add up to around 150,000 m2 divided in to 10-30.000 m3 piles and will be covered with three layers of a new geofabric which should limit thawing through the summer heat, and also stop rain and wind damage.
"We are testing new Finnfoam isolation material, which is a high vapor resistant material. It should minimize evaporation of snow to 5-10%," Marko Mustonen, Commercial Director with Levi Ski Resort, told local media.
He said the resort had lost around 25% of business due to the virus closure but was positive for a strong summer season if the pandemic-limiting restrictions allows it to happen and for winter 2020-21.