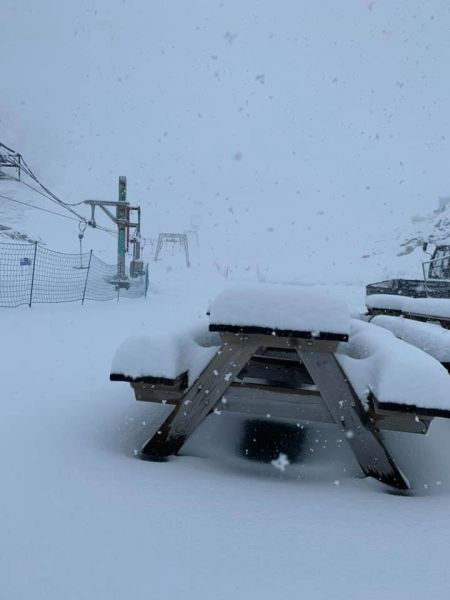 The Fonna (Folgefonn) Glacier in Norway was closed today due to a big snowstorm that deposited at least 35cm (14 inches) of fresh snow on the area (pictured above this morning).
The road up to the glacier was closed due to the snow.
Fonna is one of three glacier areas currently open to skiers in Norway and one of 11 in Europe.
It opened for the season about two months ago after teams took around two months to dig out exceptionally deep snow burying the road to it.
It eventually opened posting a snow depth of over 13 metres, which subsequently grew to 15 metres with more spring snowfall. That's one of the deepest bases ever reported at a ski area.
That depth has now almost halved with temperatures reaching up to 20C prior to the current cold spell.