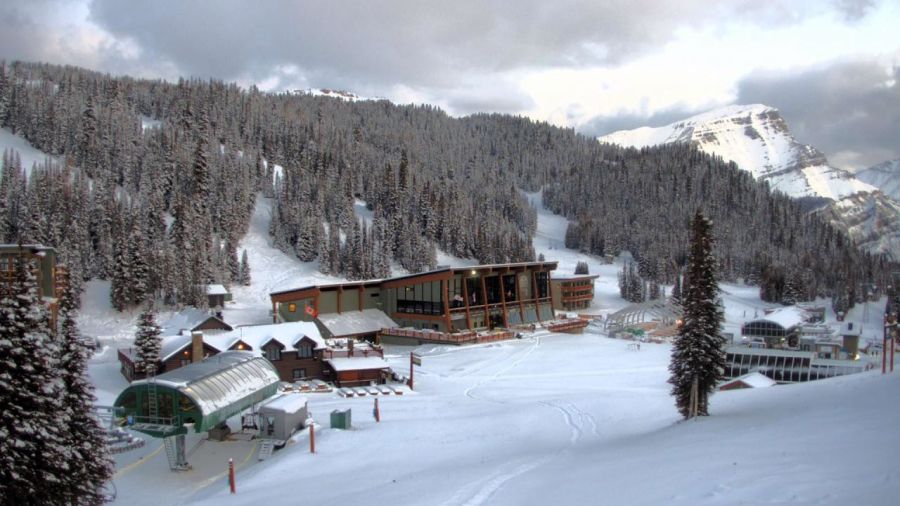 It may be a moot point for many skiers around the world that would like to be heading to ski in North America this winter, with travel to the Canada or US "difficult" at best at present, but nonetheless the start of the 20-21 North American season is now, probably, less than a fortnight away.
Ski areas in Colorado are often the first to open, in October, and there was fresh snowfall here earlier this week and two of the usual contenders,
Arapahoe Basin
and Loveland, have begun snowmaking. However the forecast for the rest of the month is for warmer, drier weather with may be less conducive to snowmaking.
The only ski area to actually name a 'tentative target opening date' in October is
Nakiska
, the closest ski area to Calgary in Alberta. Ski area in the province have posted up to 28cm of snowfall in the past few days and again snowmaking has started. Fresh snow at Sunshine near
Banff
is pictured above. So it currently looks promising for that opening date a week on Friday.
Other contenders could include
Timberline
ski area in Oregon, open almost year round with a permanent snowfield and only finishing its 19-20 season on the last day of August. It too has had fresh snowfall this week.
Occasionally ski areas in New England and Midwest manage to open first on the continent if there's an early cold spell and snow can be made. It is indeed now cold in the Midwest and East but whether any area will manage to open there remains to be seen.
Almost all North American areas have confirmed they do intend to open, most on schedule, but most with limits of typically 50% on capacity and social distancing planned for lifts and elsewhere around the mountain base among many anti-COVID measures being put in place.