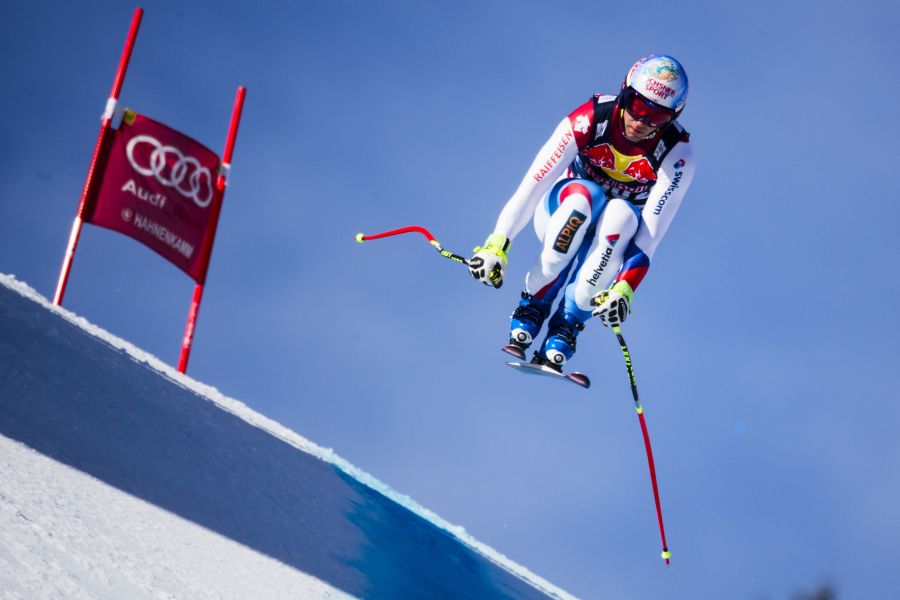 Kitzbühel is warning anyone thinking of trying to visit the resort to see the Hahnenkamm races this weekend not to do so.
The big downhill race will take place this Saturday, preceded by a downhill on Friday, replacing the cancelled Lauberhorn downhill in
Wengen
a week ago, and there's also a GS race on Sunday.
Normally the Hahnenkamm is one of the biggest weekends in Austria's sporting calendar, attracting up to 60,000 fans, but this year the event in the Austrian Tirol is strictly "behind closed doors" due to the ongoing coronavirus crisis.
The Kitzbühel Ski Club say they have no other choice but to gear up with an increased police and security presence to prevent any spectators.
"We are increasing the police presence in the city centre and in the city park," explains the resort's mayor Winkler, adding, "Additional security will ensure peace and quiet in the city. There will also be no stalls in the whole town."
"Make yourself comfortable at home in front of the screens, you won't miss anything," says Mayor Winkler concludes, adding, "Even though there won't be any spectators this year, we are still looking forward to exciting races," says Winkler. Next year there will certainly be another Hahnenkamm race as usual and with many spectators."
The Lauberhorn races were cancelled last week due to a spike in the new English variety of COVID-19 in Wengen which infected many of the people working on organising the race. There has also been a spike in virus cases at
Jochberg
near Kitzbühel but this has not led to the race being cancelled.
Ski areas in Austria are open for local people to ski and board but hotels are closed and there are no "ski holidays" at present.