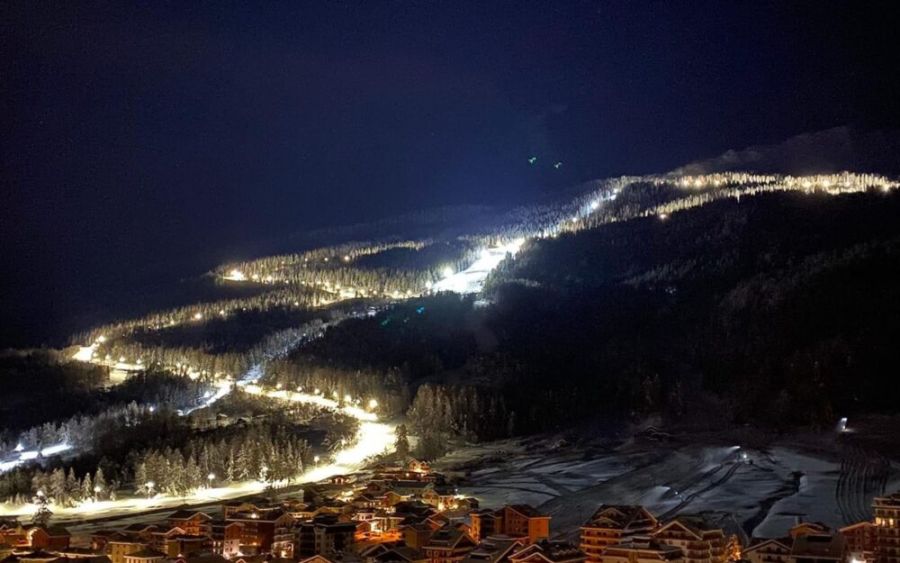 Italy's Aprica ski resort is to unveil what they believe is the longest floodlit run for night skiing in Europe, at 6km (3.75 miles) in length, when Italian resorts are hopefully allowed to re-open next week.
The resort's lift company had the lighting on the Superpanoramica, a blue piste descending from 1,972m that offers fantastic panorama views in the daylight hence its name. The lighting was installed last year but the run has not yet been able to open due to lockdowns.
The lift company has now announced a further €3m spend on an upgrade to the Magnolta chairlift on the Piana dei Galli which will be upgraded from a double chairlift to a quad and see its length extended from around 1,000 metres the 1200 metres.
The new lift will increase capacity on the route from 1,200 to 2,000 skiers per hour and the project also includes new ski school slopes.