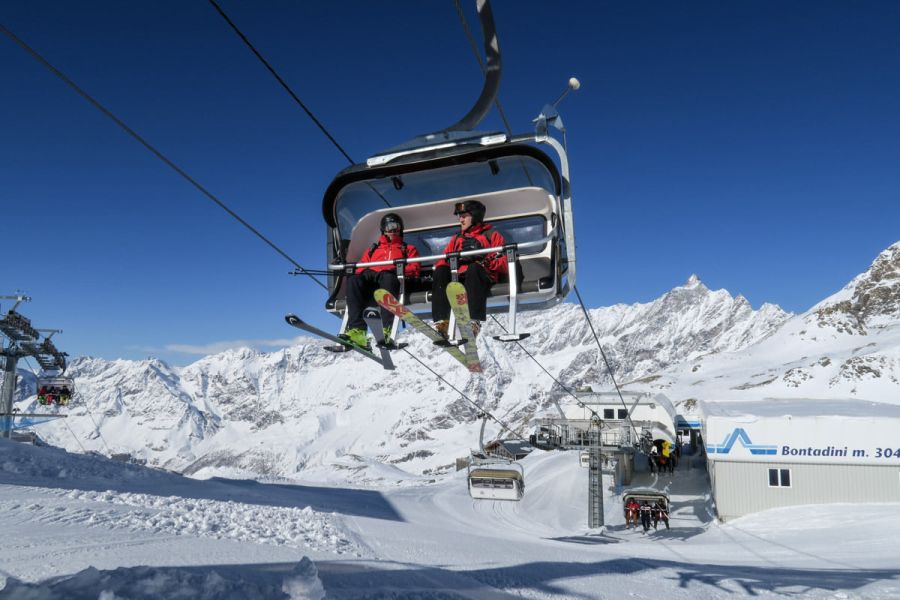 More Italian ski resorts are opening for their winter 21-22 seasons, more than open resorts in Austria, France and Switzerland, are making their main message the importance that skiers follow the rules agreed with government to be able to open.
These include strict mask wearing and the need to buy lift passes online and to hold the country's digital green pass. Some resorts are requiring this not just to be able to enter mountain restaurants but to buy a lift pass and access the slopes as well. There is also a requirement to wear a more effective face mask than the usual cloth or disposable paper versions, with resorts stating the more advanced FFP2 version, or better, should be worn.
"After a long wait, in a few days we will be back to enjoy the snow, the endless white spaces, the long downhills in the slopes and the freeride. In order to guarantee your safety, the lifts will be accessible only with the Green pass. We also suggest you book your ski pass online in order to speed up the operations at the ticket office," a Livigno statement reads.
Italy was one of the three major Alpine nations where skiing was not possible for most in one way or another last season with everything closed. It's neighbour France opened resorts but did not allow lifts to ruin, whilst Austria allowed lifts to run from January for locals but did not allow overnight stays in resort and tourism.
It was at this point last year that these countries as well as Germany and a few others announced pre-Christmas lockdowns, most of which eventually extended in some way into the New Year so there's currently nervousness to avoid a repeat of this.
Germany's Zugspitze Glacier which hopes to resume skiing for the first time since March last year on November 18th posted yesterday that mountain access requirements were being tightened to only allow those who had been vaccinated or had proof of having recovered from a recent infection to be allowed on the lifts as Germany battles a surge in cases, having a negative test is currently not enough. "We can't tell at the moment what rules apply for the winter season," they said.
Currently Italy's
Val Senales
and Sulden ski areas are open, with the
Presena
glacier opening this weekend as well as ski slopes on the Italian side of the Cervinia-Zermatt ski area for the first time this autumn.
Cervinia warned skiers wanting to ski on the Italian side that,
"It is recalled that access to lifts is permitted only with the mandatory presentation of the green pass and valid lift pass. Except for under 12 years of age a properly worn surgical mask or FFP2 mask covering the mouth and nose in required."
FFP2 Face Masks are designed to fit closer to the face than other disposable face masks, to improve comfort and protect the wearer from breathing in harmful particles.