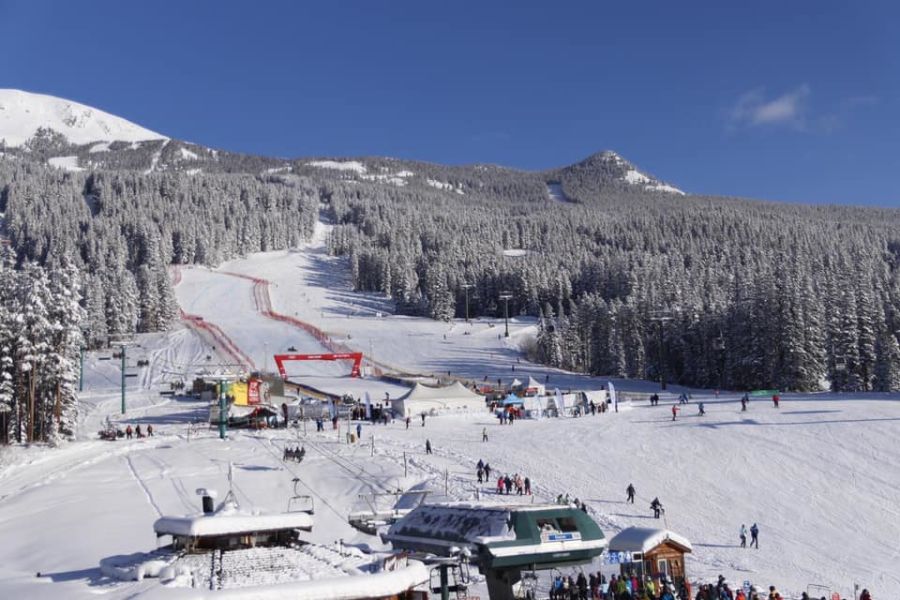 The return of the World Cup Racing circuit to North America last weekend after a two year break due to the pandemic has highlighted the huge differences between snow conditions in different parts of the continent at present.
Most ski regions are struggling with warmer than average temperatures and limited snowfall. The exception is a small area in Eastern BC and Western Alberta around the northern Rockies which are seeing the most snowfall in the world at present.
Ski areas around
Banff
, along with
Sun Peaks
in BC, have been posting the most open terrain of any ski areas in the world this past week, and also the most snowfall –
Lake Louise
(pictured top) posting over a metre (40") more in the last seven days after good snowfall already through much of November.
This is, overall, clearly good news for skiers, but the consequences have included two of three planned races at Lake Louise having to be cancelled last weekend due to the conditions (strong wind and too much snow on the course) and the past two days has seen neighbouring Banff ski area Sunshine closed due to extreme avalanche danger. It's due to fully re-open today.
By contrast
Beaver Creek
(pictured below), which has hosted an extra Men's Super G race yesterday to replace one of those cancelled at Lake Louise has had to delay opening to the public until this weekend as it has very limited cover with some slopes still almost snowless. TV footage shows just a white ribbon of much wetter than normal snow on its famous Birds of Prey course. Fans were pictured in T shirts and shorts with temperatures above +10C
The men continue racing at Beaver Creek (below) through the weekend with the women due to race at Lake Louise.