J2Ski's Where to Ski in August 2022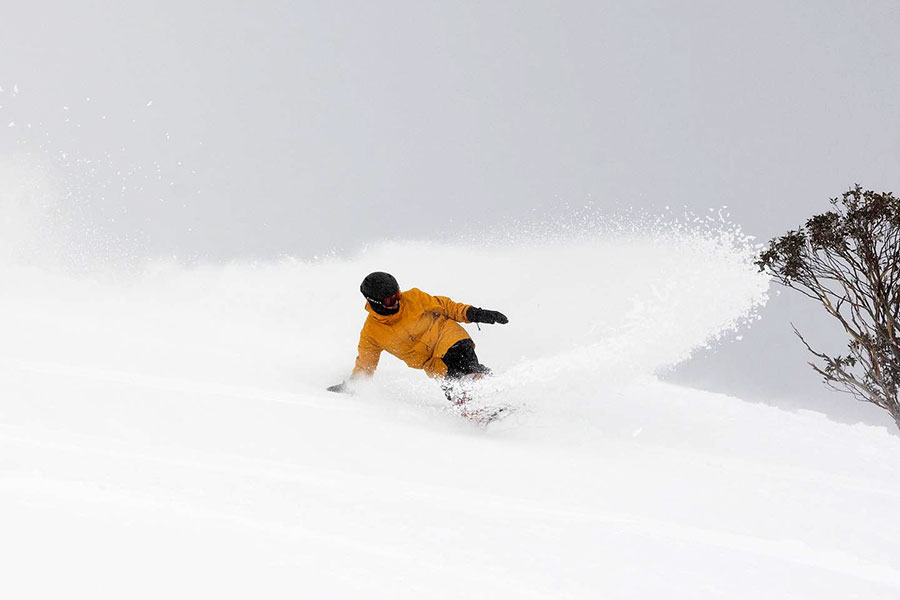 Perisher, Australia, got a good start to August
Australia wins on early August snow!
August marks the last full month of winter in the southern hemisphere and almost all ski resorts in Australia, Argentina, Chile, New Zealand and Lesotho should be open all month.
2022 has seen good snowfalls in the Andes, Australia and, on the whole, New Zealand, meaning most resorts now have good bases and most or all of their terrain open.
In the Northern Hemisphere, August is the last full month of Summer and many resorts will be hoping the heat will ease and there'll perhaps be some early snowfalls up high.
There are no ski areas open in Asia, just one centre in North America (due to close in the latter half of August) and a handful open in the Alps and Scandinavia. In fact, the numbers of areas open for August in Europe are sadly at an all-time low, after the hot spring and summer.
Re-publication :- our Snow Report Summary, being the text above this line, is free to re-publish, but must be clearly credited to www.J2ski.com with text including "J2Ski Snow Report" linked to this page - thank you.
Australia
2022 has been a great season for Australian resorts and August looks like it should continue the pattern of the first half of winter. All of the country's resorts are fully open and with a healthy metre or so of snow lying.
Falls Creek,
Hotham
,
Thredbo
,
Perisher
and the rest have all been reporting great snow cover after huge falls at the season start in early June, with mostly cold weather and regular top-ups since.
New Zealand
Kiwi ski areas have had more of a roller coaster winter 2022 so far with frequent big snowfalls but also issues caused by gales and spells of warm weather, the latter sometimes bringing torrential rain instead of snow, particularly to lower elevations. That said, most of the country's ski areas are now open and with fairly healthy depths, particularly up high.
The season for most areas lasts to late September or early October so all should stay open – weather permitting – through August.
Mount Hutt
,
Cardrona
and
Coronet Peak
all have more than 1.5m snow depths at the start of August and
Treble Cone
has one of the world's deepest at present at over 2 metres.
South America
Like Australia, it has been a season to remember so far in the Andes, where a number of the biggest and best-known ski areas including Chile's
Portillo
and
Valle Nevado
and Argentina's Las Lenas are opening for the first time since winter 2019. In any case, it's the first time in three seasons that international guests have been able to travel to Argentina and Chile.
There have been big snowfalls in the first half of the season, with some areas claiming the best conditions in a decade. The continent's largest area, Cerro Catedral near
Bariloche
in Argentina is fully open meaning it has the largest lift-accessed ski area in the world open right now.
Europe
Seven glaciers had been due to be open through all or most of August in the Alps and Scandinavia. However all are battling the impact of hot weather which has caused several glacier areas that should be open now to close temporarily and we start the month with only one open to the public in the Alps, two in Norway.
Of the four still open at the time of writing,
Saas-Fee
is open in Switzerland (but only to race teams), as is the
Hintertux
glacier in Austria. The Galdhoppigen and Fonna glaciers are also open in Norway.
Italy's Passo Stelvio and
Zermatt
in Switzerland (its glacier also accessible from Cervinia) are temporarily closed and hope to re-open if conditions allow. Les 2 Alpes in France does not now plan to reopen this summer.
It's the first time this century there's no August skiing possible in France or Italy.
No other centres are scheduled to open in August, with September usually seeing the first half-dozen or so glaciers opening for their 22-23 seasons. The question is whether we see more issues caused by the hot summer sun or a return of cooler weather and perhaps fresh snow up high as the seasons start to turn. Most Augusts see a bit of both.
North America
Almost all ski centres in Canada and the US are currently closed. However, the Palmer permanent snowfield above
Timberline
resort on Mt Hood in Oregon remains open at least for the first half of August. It has been open since November last year and if you discount Europe's year-round centres is the only resort on the planet still open for its 21-22 ski season!
Africa
Although South Africa's Tiffindell ski area has not opened (for the third successive winter), the Afriski resort in neighbouring Lesotho is open and due to complete its 2022 season at the end of August.
Indoors
Although the last outdoor ski area still open in Asia ended its 2022 season in July, more than 50 indoor snow centres remain open across the continent.
There are more than 50 other indoor snow centres operating on the other five populated continents with Antarctica now the only one not to have one. In fact, there are now more indoor snow centres operating than outdoor ski areas worldwide from around June to September, although not all of the 100+ indoor centres in 30+ countries offer skiing and boarding, about a third are for "snow experience" only.