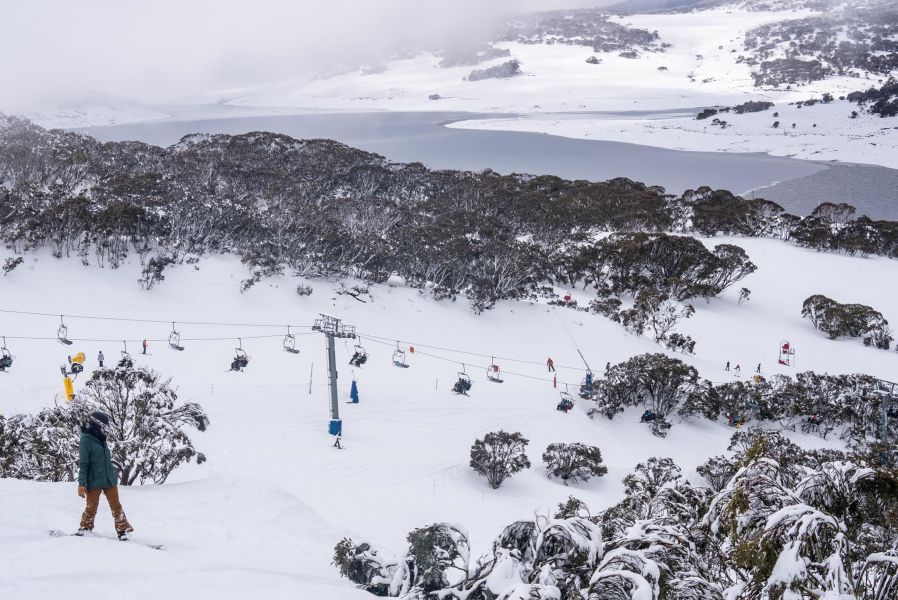 After damaging storms hit Australian ski areas a week ago, bringing heavy rain and gales, the resorts have been seeing increasingly snowy weather since, bringing slopes back up to prime condition.
Friday morning saw skiers wake to find fresh snowfall lying with up to 17cm (7 inches) reported overnight.
The latest post-storm snowfall follows similar accumulations last weekend and the good news is there's now much more in the forecast for the coming week too, with 30-60cm (1-2 feet) expected for most areas.
The fresh snowfall marks a reset for the final few months of Australia's 2022 ski season which has been a bumper one both in terms of snow cover and visitor numbers.
The season started with the best snowfalls for over 20 years and centres were soon fully open, in several cases opening terrain where it take longer for bases to build earlier in the winter than ever before.
There have also been repeat reports of ski areas selling out, particularly at peak periods, in part due to the conditions, in part due to pent-up demand as skiers can head to the slopes for the first time in three years in many cases.
(
Falls Creek
pictured top 12 August)