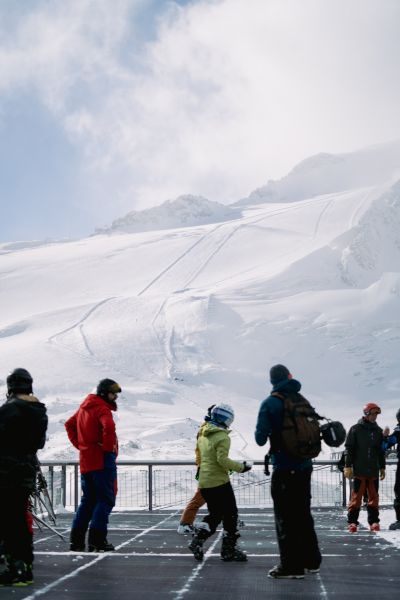 Like the start of the 22-23 FIS Alpine Skiing World Cup Tour the start of the French ski season this winter has been beset by problems. As with planned World Cup Races in Zermatt and Lech earlier this month, the problem has been not enough snow.
That led Les 2 Alpes and
Tignes
to cancel planned glacier ski area openings in October and
Val Thorens
to delay its 'Grand premiere' opening weekend that should be on now, by a week.
But it seems that just as the Women's 22-23 FIS Alpine Skiing World Cup has finally got underway today, at the 4th attempt, at
Levi
in Finland, so Tignes, which also now has its 'Grand Opening' like Val Thorens' revised date next weekend, has snuck in to claim its traditional 'First to open in France' title. Albeit that used to be claimed by the resort, which was open 365 days a year back in the 1980s and 90s, at the end of September or in early October.
The clue came late on Friday when the resort made a social media post stating, "Today we were in the storm. We're staying positive, tomorrow is going to be beautiful. Snow's great and sun will shine, the perfect day to come to our Glacier," with a picture of skiers.
This led to the resort's autumn skiing page which states a 'pre-opening' means that, "Tignes is launching the start of the winter season a little earlier than expected. See you on November 18th for a first descent on the Grande Motte Glacier."
The statement goes on to say that the red Glacier slope with a 450 m vertical drop is open, the same slope used by "mountain professionals and high-level sportsmen and women."